Skip to Main Content
It looks like you're using Internet Explorer 11 or older. This website works best with modern browsers such as the latest versions of Chrome, Firefox, Safari, and Edge. If you continue with this browser, you may see unexpected results.
The Importance of Citation
Citations are a fundamental element of academic writing. Given that your TDP constitutes a contribution to the ongoing scholarly conversations of your field, you must make reference to concepts and ideas presented in previous studies. Your work must be grounded on the existing body of literature.
By citing your sources, you recognize the labor of previous scholars whose ideas informed your work. Including relevant citations also adds credibility to your work, and it shows you have researched the literature published on your topic.
It is important to point out that citation formats differ between disciplines. Make sure you are familiar with the citation formats that apply to your TDP.
In this section, we present resources that will help you with citations in your TDP. We have included information about what citation formats are used in different disciplines.
Citation Management Software
Citation management programs allow you to store all of your sources in one place. They also let you organize your sources in folders and subfolders according to your preference. In addition to this, citation managers are compatible with programs such as Word, Docs, and Overleaf. This makes it easier for you to insert your citations and your bibliography in your document.
Two commonly used citation management programs are Mendeley and Zotero. Both are very user-friendly and have functions that facilitate collaborative work. Our librarians have created online guides for these tools. You can access these guides using the links below:
Style Manuals and Author Guides
Here you will find resources that will help you format your TDP according to the rules applicable to works in your discipline. Click on the tab that corresponds to the formatting style used in your academic program.
Resources for the formatting and citation style of the Institute of Electrical and Electronics Engineers (IEEE)
IEEE Editorial Style Manual (This link also allows you to access the IEEE Mathematics Guide and the IEEE Reference Guide)
Resources for the formatting and citation style of the American Chemical Society (ACS)
The ACS Style Guide - QD8.5 .A25 2006 (Available at the GRIC and in the "Referencia Rápida" [Ready Reference] section at the General Library)
Resources for the formatting and citation style of the American Psychological Association (APA)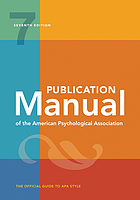 Publication Manual of the American Psychological Association - BF76.7 .P83 2020 (Available at the GRIC and CEDIBI)
APA 7: Guía de Manual de Estilo de la American Psychological Association
Resources for the formatting and citation style of the Modern Language Association (MLA)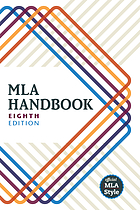 MLA Handbook - LB2369 .G53 2016 (Available at the GRIC and in the Ready Reference section of the General Library)
Resources for formatting and citation in Chicago Style
The Chicago Manual of Style - Z253 .U69 2017 (Available at the GRIC)
Resources for the formatting and citation style of the Council of Science Editors (CSE)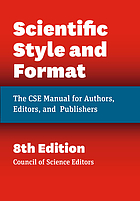 Scientific Style and Format: The CSE Manual for Authors, Editors, and Publishers - T11 .S386 2006 (Available at the GRIC and in the Circulation Collection of the General Library)
Resources for the formatting and citation style of the Biomedical Engineering Society (BMES)