Skip to Main Content
It looks like you're using Internet Explorer 11 or older. This website works best with modern browsers such as the latest versions of Chrome, Firefox, Safari, and Edge. If you continue with this browser, you may see unexpected results.
Purpose of This Guide

The objective of this guide is to support UPRM graduate students as they prepare their theses, dissertations, and project reports (TDPs). We look to clarify different details of the process and address frequent questions. The guide goes into general format and structure aspects of TDPs which are common to diverse disciplines. It also provides links to resources that can be very helpful in the various stages of developing your TDP, such as the planning phase, writing, and presenting the finished work.
It must be stressed that each TDP will be unique. The elements that distinguish one TDP from the next will be related to discipline-specific characteristics as well as the very particular circumstances of each individual study. Therefore, when in doubt, always make sure to consult your advisor and your graduate committee.
We wish you the absolute best in your work!
Helpful Books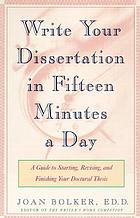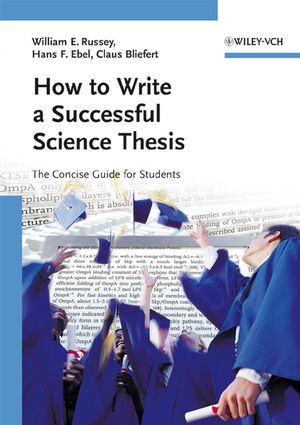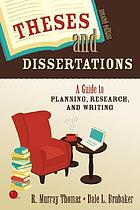 UPRM TDPs in Your Field
If you are starting on your TDP, it can be helpful to look at recent TDPs submitted by UPRM students from your same field of study. This will help you become familiar with the content and format requirements of your discipline. Scholar@UPRM, our campus's institutional repository, is fantastic for this. To learn how to search for TDPs from your department or program in Scholar@UPRM, click on the image below.
What are the objectives of a thesis, dissertation, or project report?
Your TDP is an opportunity to make a unique and original contribution to your field of study. Through your work, you show your ability to conduct an independent investigation and communicate results effectively.
Your TDP also represents a tremendous opportunity for you on a personal level, given that it will help you immensely in terms of your development as a researcher in your discipline. In the process of developing your TDP, you will learn about diverse perspectives and trends in your field, and you will familiarize yourself with common methods and practices. Additionally, you will enhance your abilities to locate and analyze information critically and manage a project from beginning to end.
Clínicas de los GWFs
The Graduate Writing Facilitators (GWFs) foster development of academic communication skills in English, both in writing and orally. Their services are directed to the graduate student community at UPRM.
Below, you will find links to clinics provided by the GWFs which will be extremely useful as you prepare your TPD.
To see more educational material produced by the GWFs, click here.
Databases That Include Theses and Dissertations
Several of the databases available to you through the General Library provide access to the full text of theses and dissertations. To access the list of these databases, click here.
Database Alerts
How to Create Database Alerts
Database alerts are extremely helpful for long-term research projects like TDPs, being that they keep you informed about the latest publications in your field. This brief video explains how you can create an alert that is specifically tailored to your needs.
Research Librarian
José J. Morales Benítez